Bio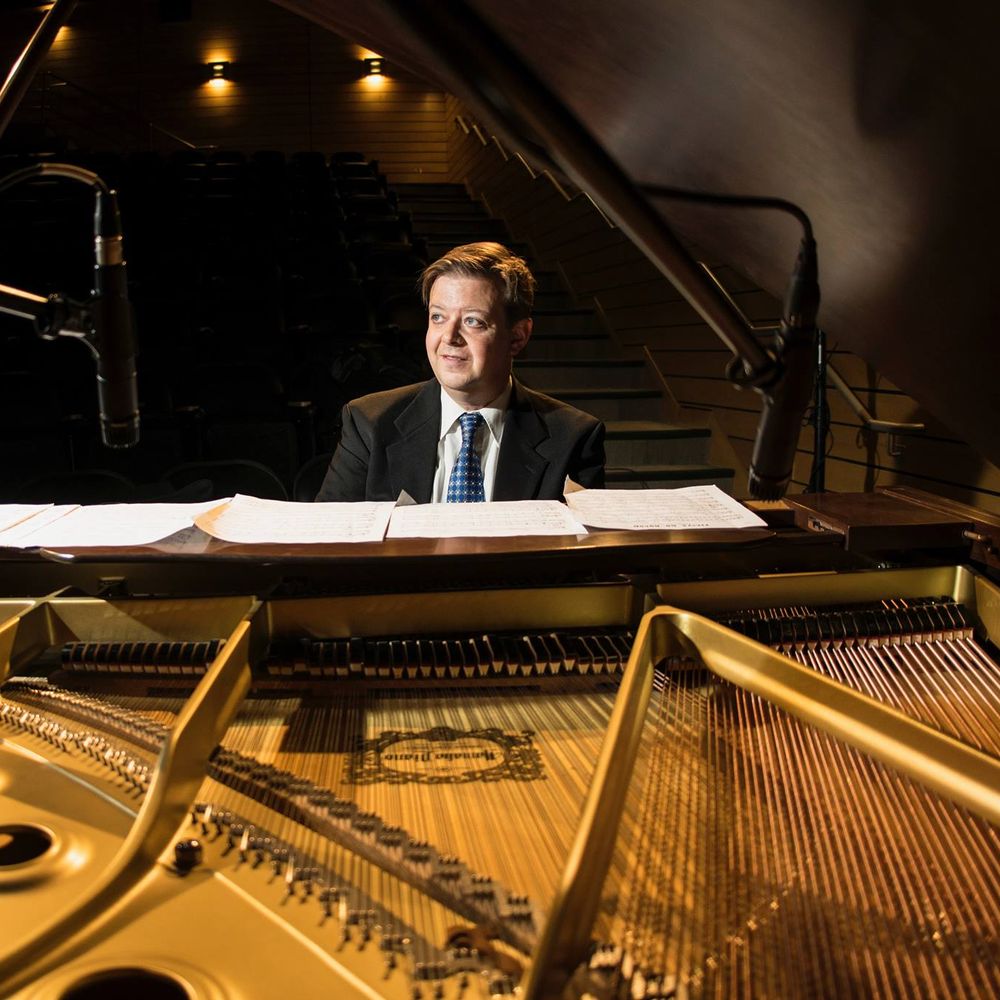 Brad Bietry
Los Angeles based Jazz PIanist/Composer/Arranger/Producer/Jazz PIano Teacher/Jazz Improv Teacher
Brad Bietry is jazz pianist/composer/producer/songwriter/jazz piano teacher based out of Los Angeles, CA.  Brad was born and raised in Lima, Ohio. He studied at Berklee College Music and University of Cincinnati College-Conservatory Of Music (CCM)  for his undergrad, and Denver University studying jazz piano,composition, and arranging.  Brad toured internationally with well known Praise & Worship leader Ron Kenoly as his Musical Director/Keyboardist/Arranger in 2002. In 2003, he won an audition to join the USAF Academy Band in Colorado Springs as the pianist for The Falconaires Jazz Ensemble performing all over the US.  He has performed with Joe Walsh, New York Voices, Kevin Mahogany, James Moody, John Fedchock, Mike Davis from the Rolling Stones, and many others. He has extensive recording experience with the USAF, and under his own name.  
Brad has three albums released and one single.   His 2017 Single "I Don't Want To Live Without You Today", and albums "Speak Like A Bostonian" (2009), "The Quest" (2007), and "Skylark" (2005)  are available for purchase by clicking on the links.    
Brad was born in Lima, Ohio in 1972.  In his early years, Brad loved listening to records of all styles and genres of music. Brad started piano lessons when he was nineyears old with Dorothy Gray, and started playing the saxophone at age ten.  After three years of learning the basics of playing the piano and saxophone,  Brad became a student of local jazz musician and piano teacher legend Don Hurless.Brad studied with Don for six years learning classical, pop, and jazz.  After high school, Brad received a scholarship to study at the University of Cincinnati College-Conservatory Of Music for two years studying jazz and classical music on Piano and Saxophone. He started touring at the age of nineteen with The Continental Singers and Brass, The Spurrlows, Carnival, Princess, and Norwegian Cruise Lines.  Brad finished his musical education at the world renowned Berklee College of Music in Boston in 1994. While at Berklee, he excelled and won the 1997 Berklee Jazz Pianist Award and earned a Bachelor of Music Degree in Piano Performance. Brad moved to Orlando, FL in 1998 and worked at several large churches as pianist/arranger/orchestra leader, and performed in different groups all over FL. In 2002, he became the Musical Director/Keyboardist/Arranger for world renowned Integrity Hosanna Recording Artist/Praise and Worship Leader Ron Kenoly. He did international tours with Ron Kenoly and his band to Australia, New Zealand, Japan, South Korea, Brazil, Caribbean, and the UK performing praise and worship music in large arenas and concert halls.  In 2003, Brad won an audition for the USAF Academy  Band as a professional musician.  During his enlistment serving his country, Brad performed with the Falconaires Jazz Ensemble, Concert Band, and Marching Band in concert halls, arenas, school auditoriums, parades, and churches on piano and saxophone.  He has performed in prestigious concert halls all over the world including Carnegie Hall in NYC, and Royal Albert Hall in London. Brad has performed with Christian Artists Sandy Patty, Wayne Watson, Scott Wesley Brown, Dennis Jernigan, and jazz artists The New York Voices, James Moody, and many others.
Brad is currently performing around regularly in Los Angeles, Nashville, and all over the United States and Internationally.  For more info on where Brad is performing, go to his calendar page.   Please signup for Brad's Maling List to get updates on performances, recordings, and other news.   Brad also teaches online jazz piano and jazz improv lessons to students all over the world.  For more info, click on the LESSONS Tab.